YOU
You are who you are, and you are welcome. We're massively pleased to welcome all sorts of folk as regulars and visitors. Happy for (good) dogs to be here and, though The Hop Inn isn't a 'family pub', kids are welcome. Pandemic restrictions have effectively ended, but hand sanitiser and check-in are still available. Please respect others' social distance so that everyone feels comfortable. Cheers!
In December 2020 our 'Help the Hop' crowdfunder incredibly raised over £11,705. We are overwhelmed by everyone's generosity which helped pay the rent during Lockdown, and enabled us to continue to be a central part of the Old Town Swindon community. Thank you, one and all.

US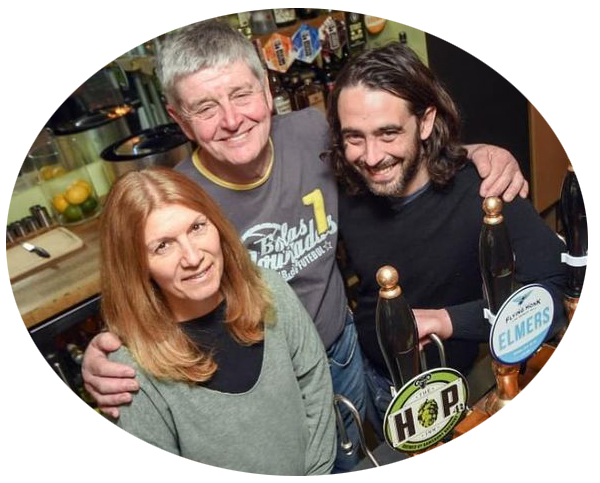 Joined by Ben Putt in 2019, The Hop Inn was established by Jason and Karen Putt in October 2012 when they bid farewell to their nursing and sales careers. Within a year they'd won a CAMRA award.
We've got a long-standing bar team, with many beer aficionados amongst them who are happy to offer plenty of advice on choosing your tipple.